The Gateway PGL Trip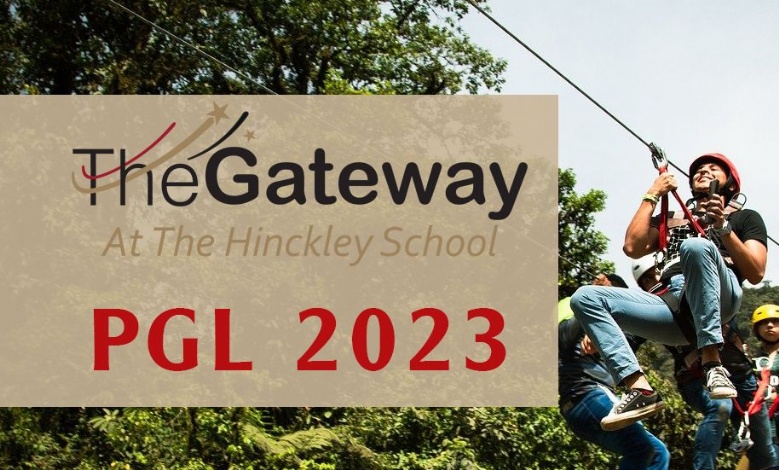 Three days of thrilling activities to create cherished memories!
Please read our final PGL letter below before the trip sets off this week. This letter contains important information about what to pack and the trip schedule.
We hope that everyone going on the trip has a wonderful time!
---
Dear Parents/Carers,
Final Information for The Gateway PGL - October 25th to 27th, 2023
We are excited to welcome your child to the upcoming Gateway PGL taking place from October 25th to 27th, 2023. As we approach the start date, we would like to provide you with some important final information to ensure a smooth and enjoyable experience for all participants.
Program Schedule:
Departure: October 25th, 2023, at 10:00 AM from the main school carpark.
Return: October 27th, 2023, at 4:00 PM to the main school carpark.
During this program, students will have the opportunity to take part in a variety of exciting activities, including but not limited to:
Giant Swing
Raft Building
Vertical Challenge
Climbing
Axe Throwing
Zip Wire
And many more thrilling activities.
PGL Kit List:
o ensure your child is well-prepared for this adventure, here's a suggested kit list of items they may want to pack: PGL Kit List. What to pack for your PGL trip. While bedding is provided, we do recommend taking a sleeping bag.
Clothing suitable for outdoor activities (layers are recommended)
Waterproof jacket and trousers
Sturdy, comfortable walking/hiking boots
Warm clothing (depending on the weather)
Hat and gloves
Personal toiletries and a towel
Sleeping bag and pillow
Water bottle
Insect repellent
Sunscreen
Any required medications (please inform us in advance)
Behaviour:
During a school trip, students are expected to uphold standards of behaviour that would be expected within school. Students will be expected to show respect for teachers and peers by following instructions diligently and maintaining a positive attitude. Respecting the environment and property of others is crucial, as is prioritising safety by staying with designated groups and adhering to safety guidelines. Active engagement in the trip's educational components, such as listening to instructors, asking questions, and participating in activities, enhances the learning experience.
By embracing these expectations, students not only create lasting memories but also cultivate responsibility and respect for others and their surroundings. Any students who fail to adhere to these expectations will be expected to be collected by parents from this trip.
Contact Information:
Should the need arise to contact a student on this trip any communication needs to go through myself: mstocks@thehinckleyschool.co.uk
Groups on the trip:
All students will be places into groups of up to 14 students when on the trip. If your child would like to specifically be with other students, please let me know directly: mstocks@thehinckleyschool.co.uk
We are all extremely excited to embark on this adventure, knowing that the memories our students will make will be cherished for years to come.
Many thanks,
Mr Stocks