Celebrating A Level Results Day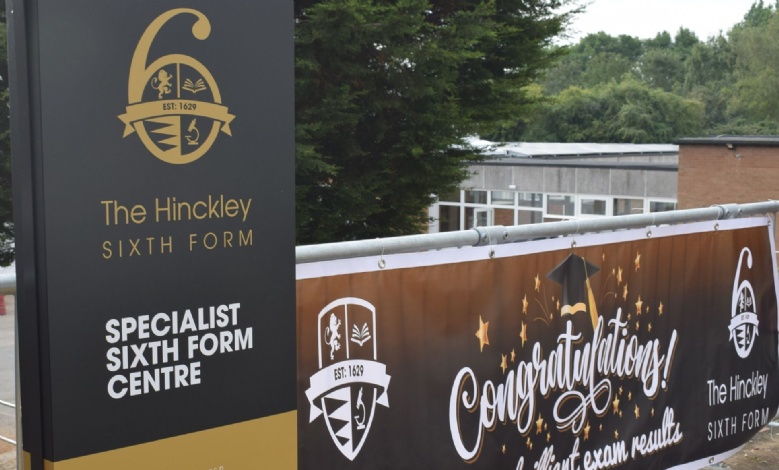 Celebrating A Level and BTEC success with the Class of 2023
The Hinckley Sixth Form's Class of 2023 celebrated on Thursday as they collected their A Level and BTEC exam results. Year 13 students once again secured outstanding destinations, with many now going onto study degree courses including Medicine and Law at leading universities across the country. Students in the Class of 2023 also secured the results required to take up roles within industry, start competitive degree apprenticeships and join the armed forces.
One student now preparing for university life is Erin, after celebrating an impressive 3 A*s in Maths, Chemistry and Biology. After being inspired during the pandemic, Erin is now excited to studying Medicine at The University of Liverpool. As well as an impressive set of exam results, Erin is also leaving with wonderful memories, after enjoying a seven-year journey at The Hinckley School.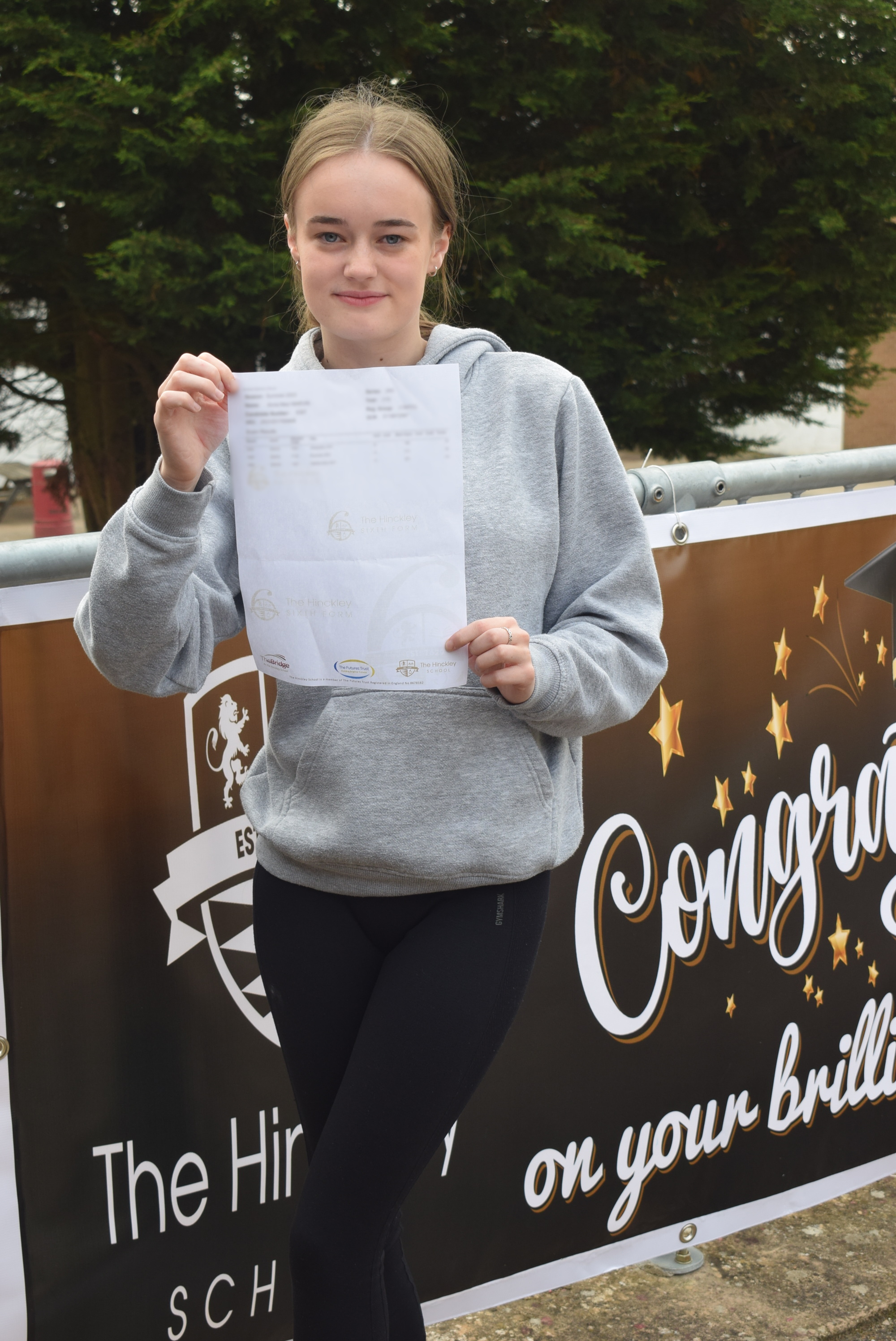 Anna shared how proud she was of her results - especially Maths, after achieving 2 As in Business and Maths and a B in Geography, meaning that she can now accept a place at Loughborough University, her first choice, to study Business Analytics. Anna credits her time at The Hinckley Sixth Form for inspiring her future plans after enjoying the mix of studying both Business and Maths. A former St Martins student, Anna shared how much she has enjoyed her last two years and said, 'it has not sunk in that I am now off to university!'
Classmates Emily and Ollie both credited the extensive support they received from staff for helping them to succeed and have both been inspired to study courses at university following their subject experience over the past two years. Emily achieved 2 As in Maths and Criminology and a grade B in Business, and is now following her dreams by studying Law at The University of Leeds. Meanwhile, fellow Maths student Ollie achieved a grade A in Maths and 2 Bs in Geography and Physics and now plans to study Mechanical Engineering at The University of Birmingham.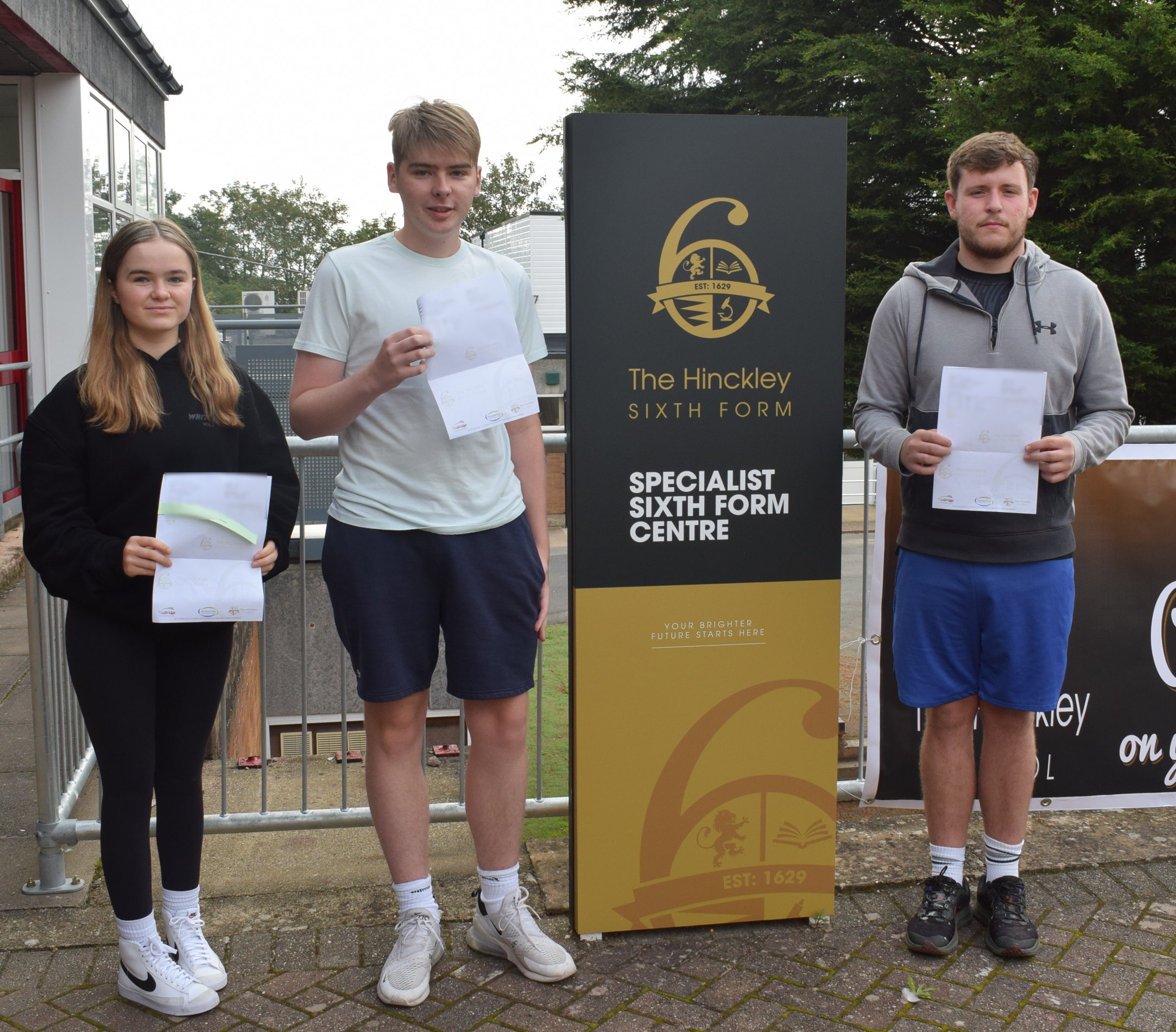 Following her lifelong ambition, Year 13 student Melissa now intends to chase her dream of working within the Royal Marine Band Service or Police after achieving a Distinction in Music, A in Criminology and B in Psychology. After collecting her results, Melissa said she was very proud and that 'staff always believed in students and helped a lot.'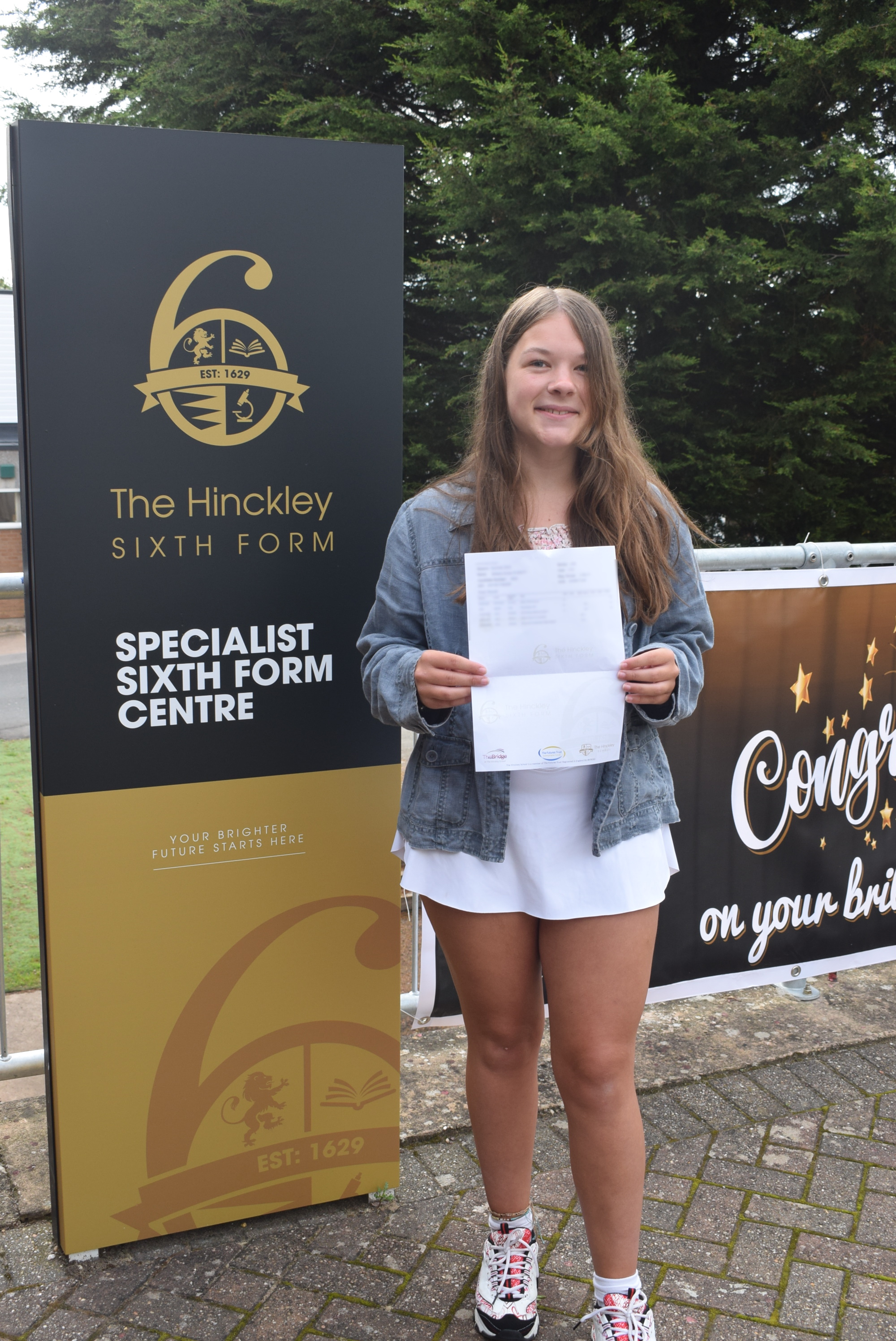 Another student who has now reached the end of an unforgettable seven-year journey is Aiden, who secured an A in Business and 2 Bs in Psychology and Criminology. 'Now ready for the next challenge', Aiden shared that it felt strange to be coming to the end of his time at The Hinckley Sixth Form after making life long friends and enjoying strong subject leader support. Now planning to spend a gap year working in industry, Aiden then intends to apply for an apprenticeship with Rolls Royce after Christmas. Another of the many students following an apprenticeship route is Ed, who shared on results day that he will now be starting a Level 3 Degree Apprenticeship in Engineering with the company Voestalpine. Ed shared that is has always been something he has wanted to do and after an amazing experience at The Hinckley Sixth Form he is now excited and ready to begin working in industry.
After celebrating and supporting students on results day, Headteacher Lisa Hickman said, "We feel incredibly proud of the achievements of the Class of 2023. To see our students achieve results that have secured such exciting and positive future destinations is a true privilege. From high level apprenticeships to university courses across the country including Law, Medicine and so many other subjects, our young people should be incredibly proud of themselves. We thank them for their commitment to learning and incredible memories and wish them all the best for their future."